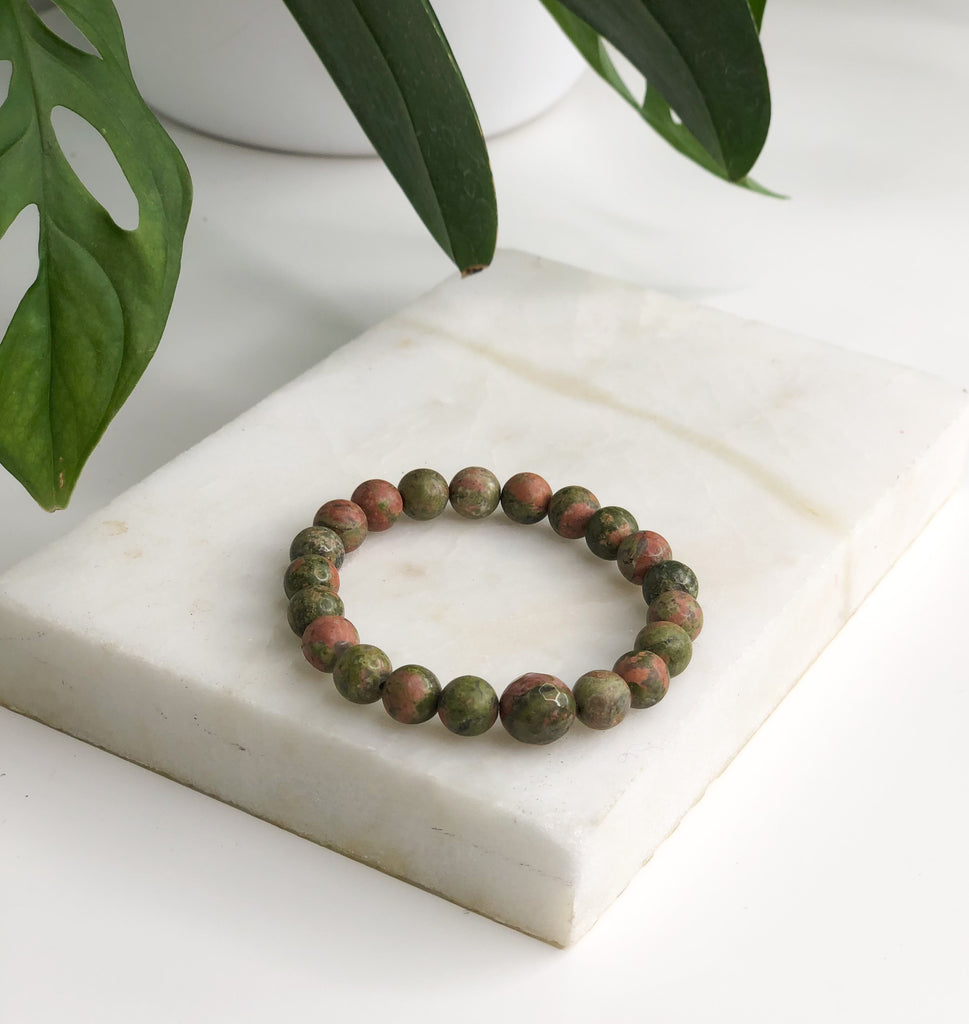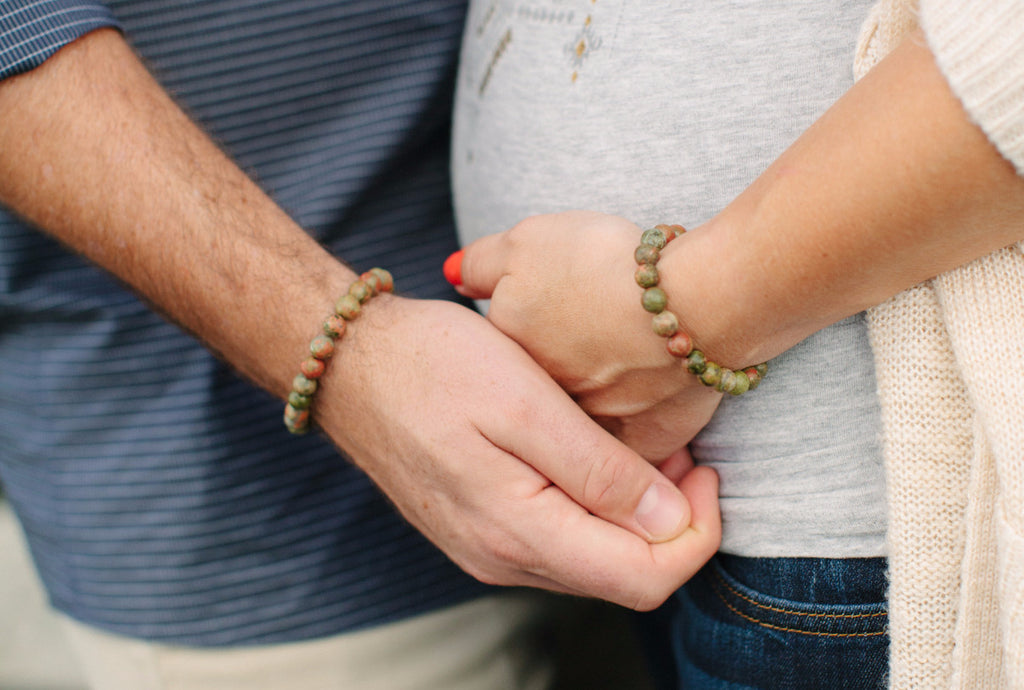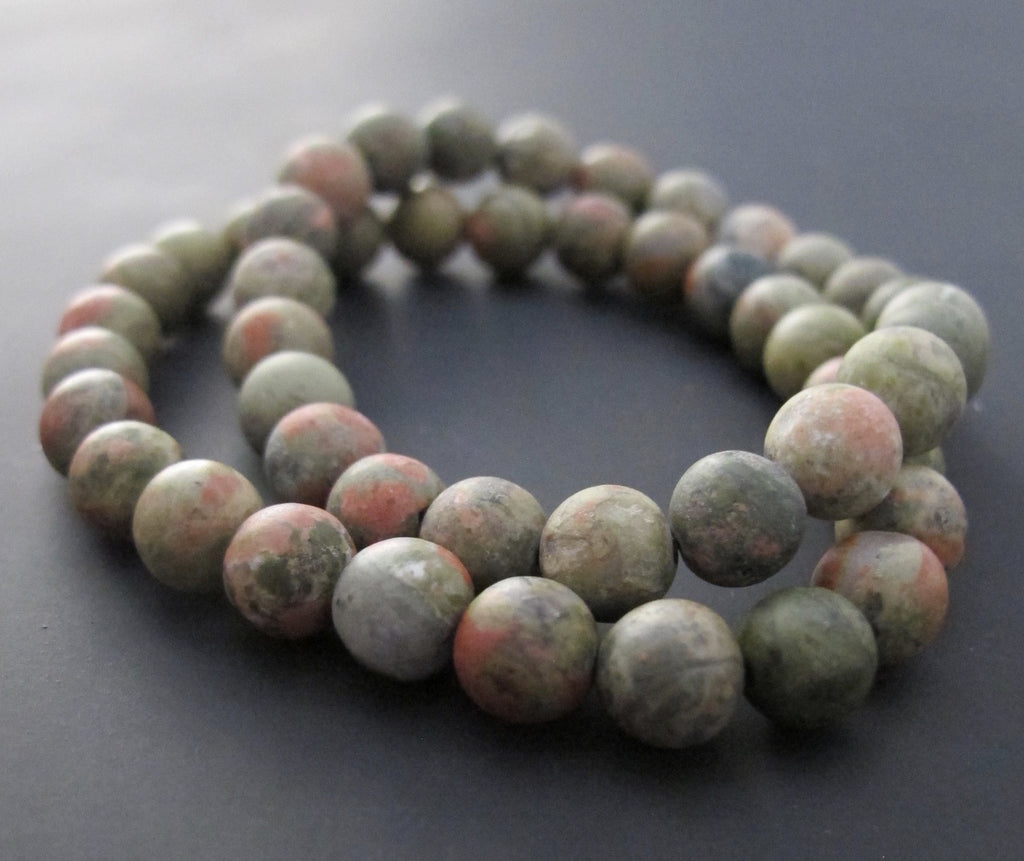 $78.00
$0.00
Unakite Partnership Bracelet Set
Unakite leads one to become more loving and compassionate towards yourself and towards others. Its pink and green energies balance aspects of the heart and ignites the Thymus Chakra or High Heart Chakra. 
If you have been feeling emotionally confused, depressed, or anxious; Unakite will help to relieve stress and gently uplift your mood.
In relationships:
it offers an understanding of other people while remaining stable within the self
it encourages tolerance and gentleness toward all beings
For Fertility:
it is a great stone for the reproductive system
can help call in the spirit of one's unborn baby
promotes a healthy pregnancy
stimulates balance in the body
helps to ease the transition in labor
Whatever relationship it is you would like to work on, wear this bracelet for 30 days with your specific intention and watch how Unakite provides a slow, steady source of energy for healing and renewal, leading you towards harmony within the self.
This purchase comes with two bracelets, one for you and one for that the person you are creating harmony with!
* Healing, pregnancy, pregnant, fertility, confused, depressed, anxious, anxiety