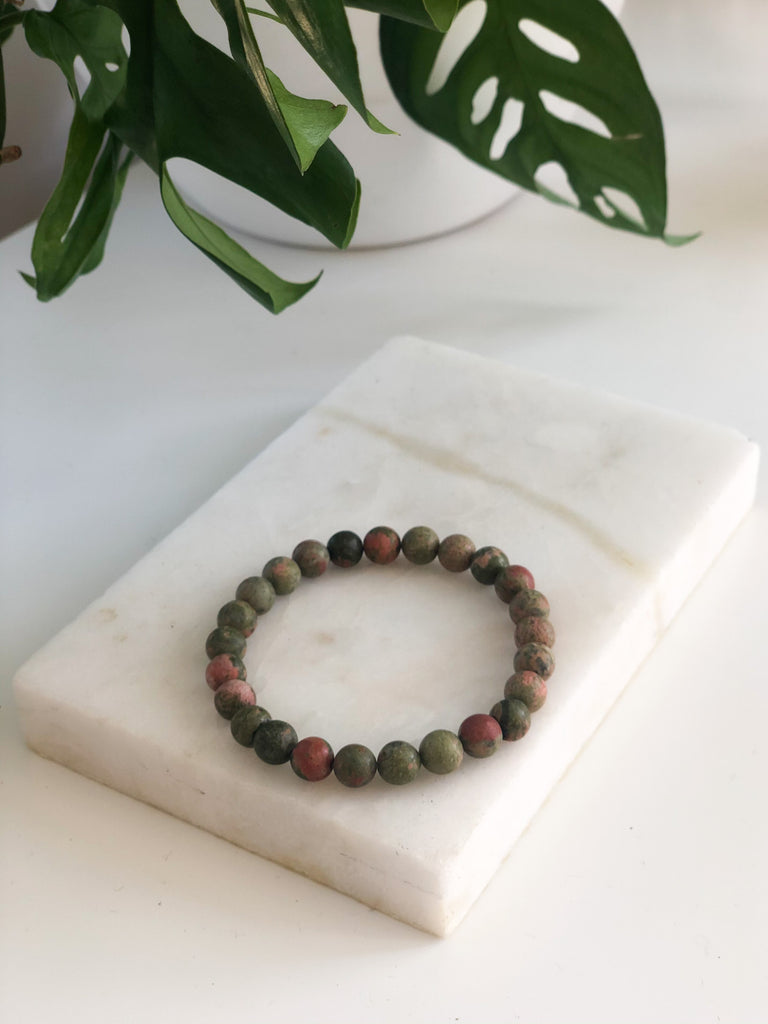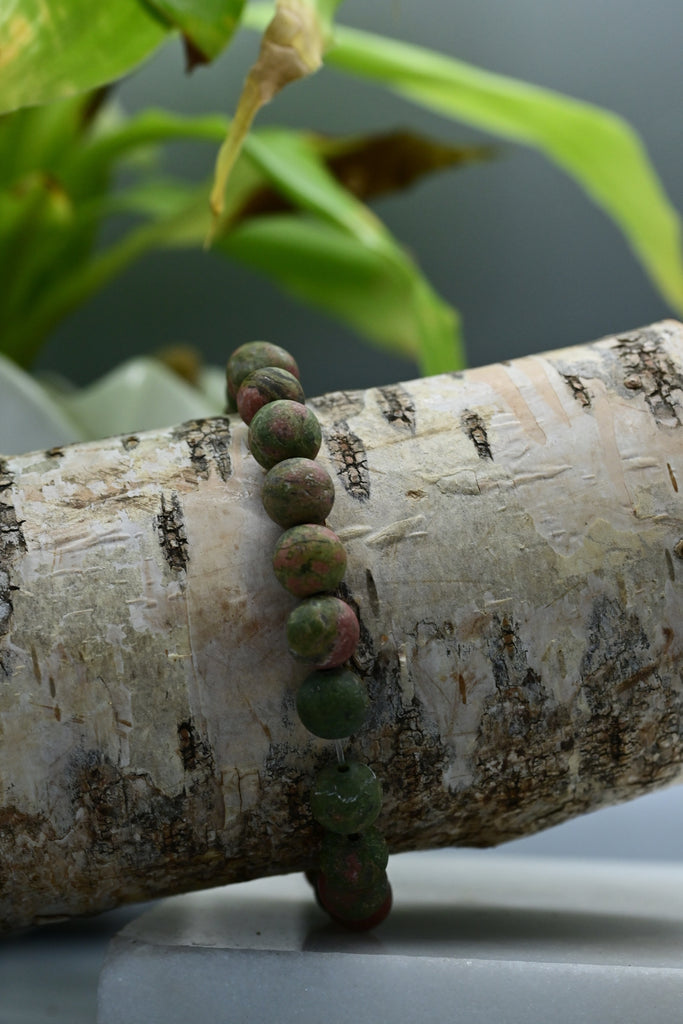 $38.00
$0.00
The Harmonizer
Unakite Bracelet
Unakite leads you to become more loving and compassionate in your relationship with yourself and others. Its green and pink energies can help bring balance to your Heart and ignite the Thymus Chakra (higher Heart Chakra.) In relationships, this bracelet can offer understanding of other people while remaining stable within yourself.
This bracelet helps to:
release deep-seated energies in a slow + gentle way
activate your powerhouse 
amplify what is going on within, so that one can see their "truth" + begin to heal it
promote patience and persistence
gradually eliminate bad habits (and the thoughts and patterns that perpetuate them.)
You can program your bracelet with a positive intention and wear it for 30 days. After the month is over, look back + observe what revealed itself!
Size: Approximately 4 inches (large)