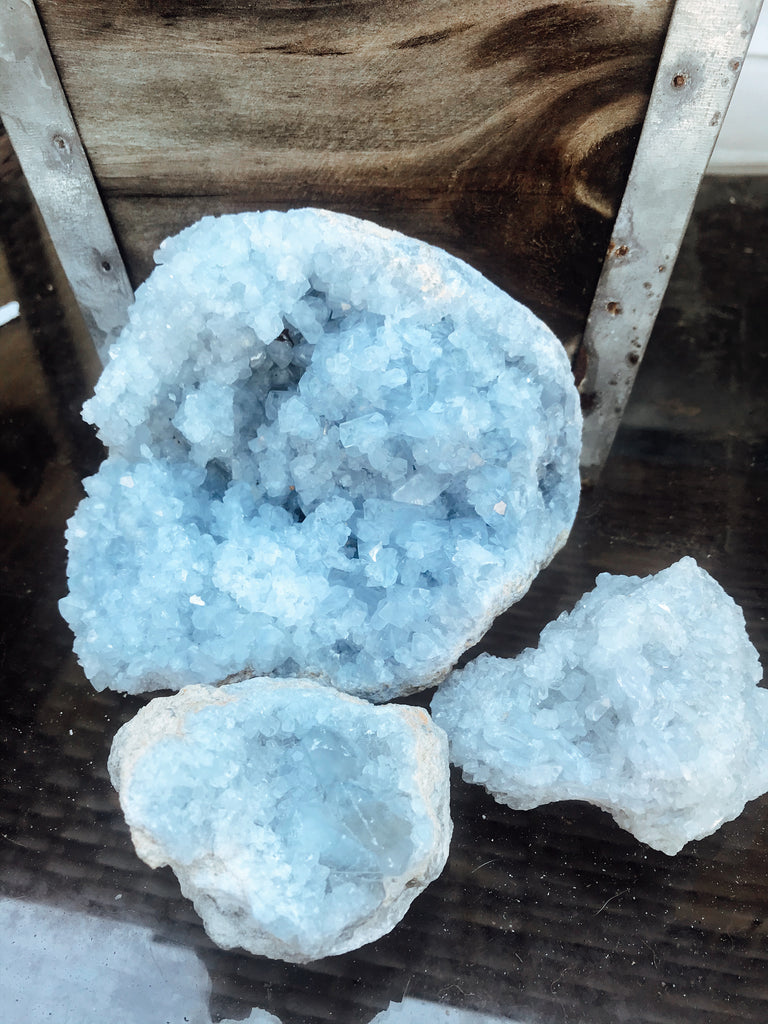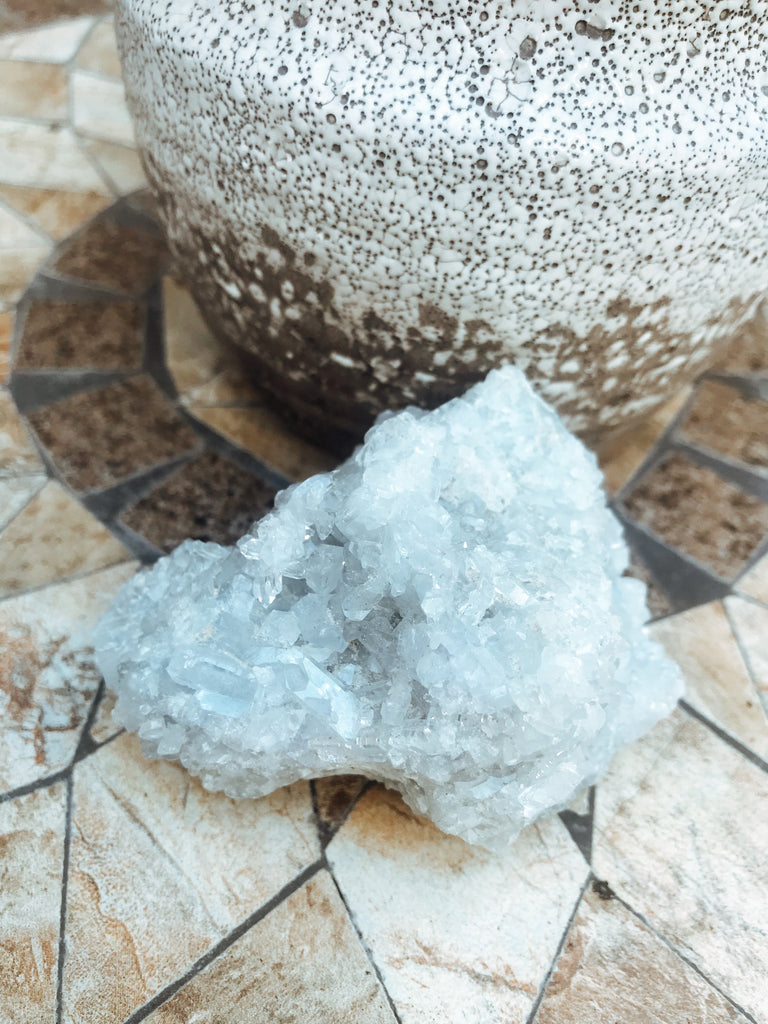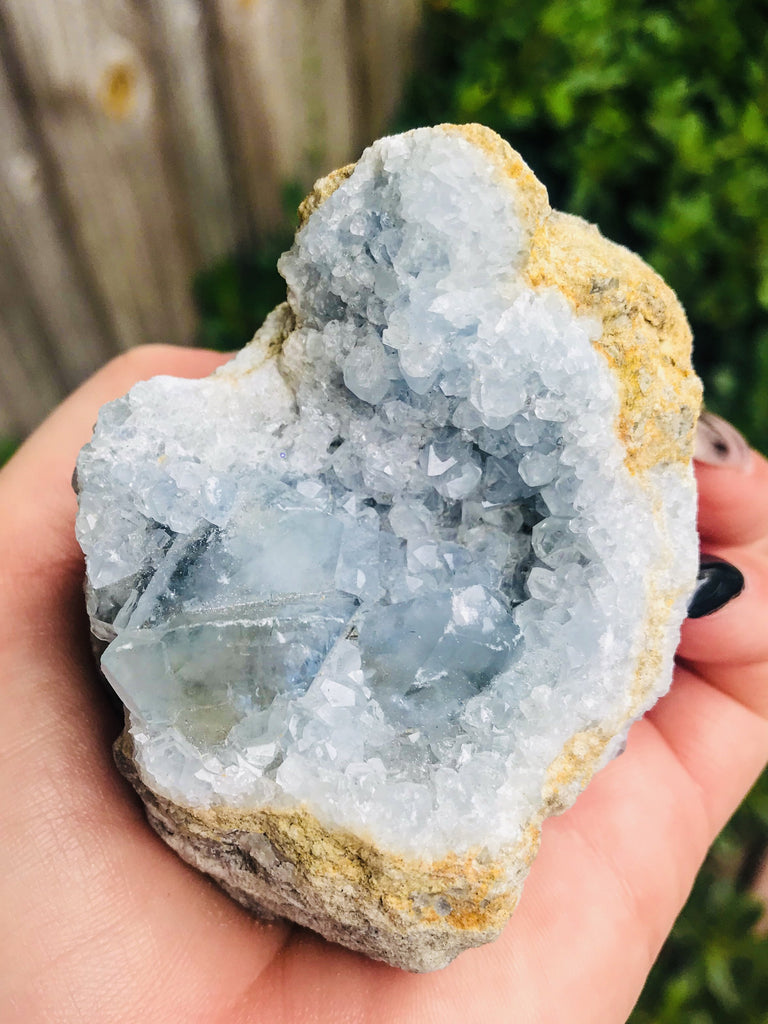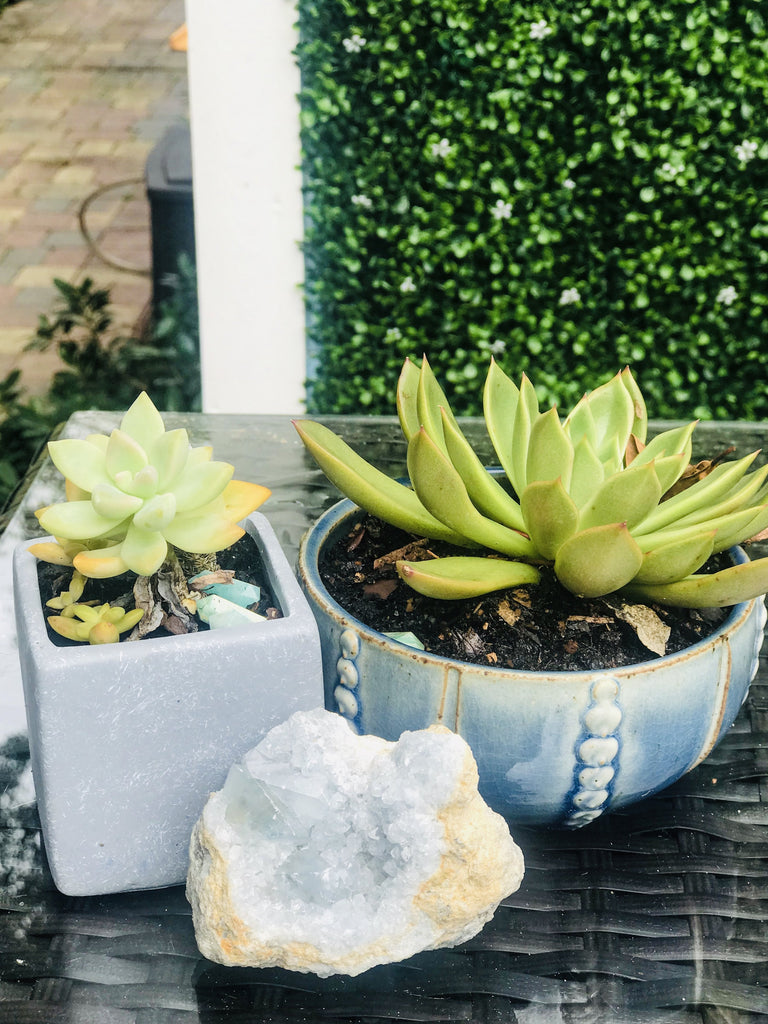 Celestine is the stone of spiritual joy. It is an angelic stone, and offers a gentle uplifting vibration of pleasure and inner joy. It helps you expand their awareness, and nurtures connections between yourself and the angelic realm. It connects you to divine guidance, and enhances intuitive ability and inner vision. Celestine brings positive energy to the emotional realm and reduces worry, fear, and anxiety.  It brings hope, consciousness raising, and guidance from the angels. Celestine is associated with the third-eye and crown chakras and is said to help you to move their point of consciousness beyond the body into higher worlds.
The small Celestine stones are about 2.5 square inches
The large Celestine stones are about 6 square inches + 3 inches deep
*The Large Celestine Stone weighs about 5 pounds, and there is a $20 shipping fee added for shipping heavy goods.