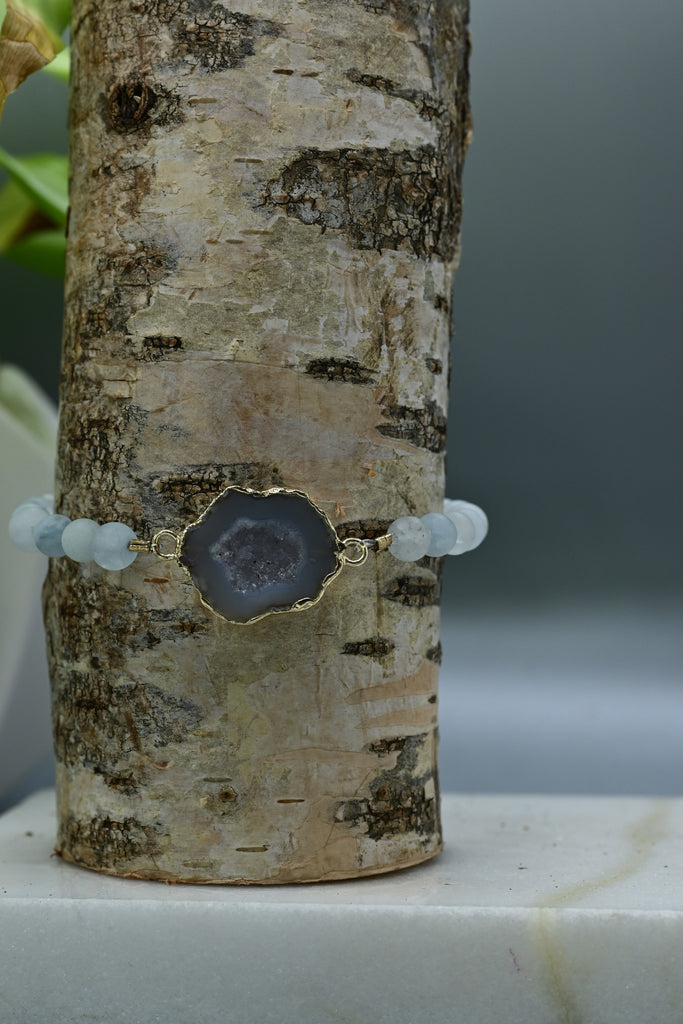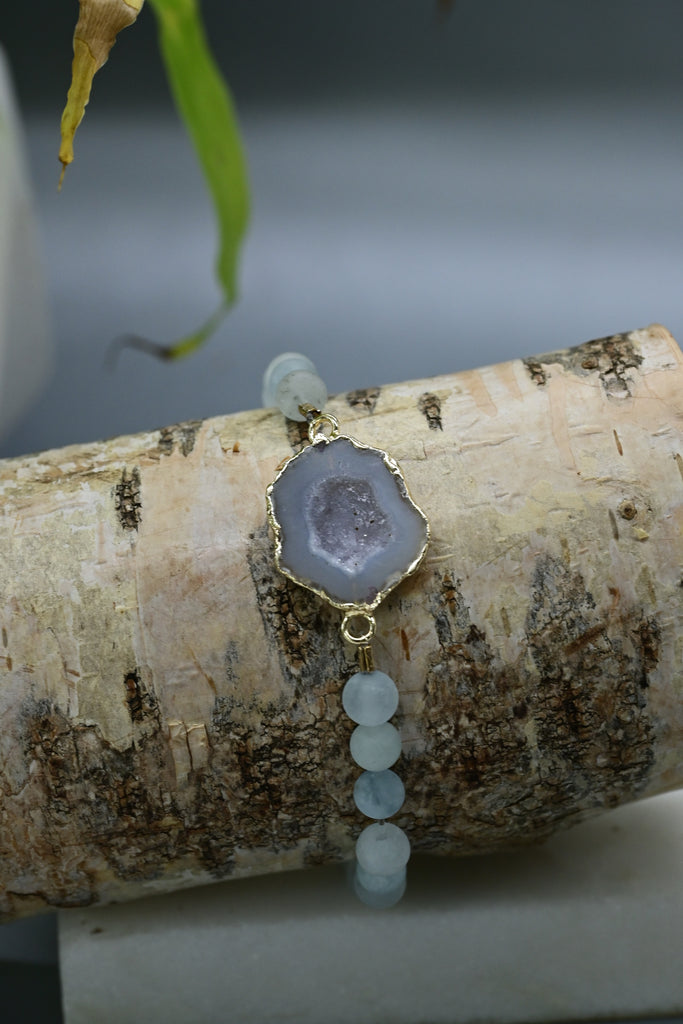 $65.00
$0.00
Aquamarine + Agate Druzy Bracelet
Aquamarine is the stone of release.  It empowers you to realize that not all power comes from force, but helps you align with the resilient vitality of life itself.  It is a powerful cleaning agent for the emotional body and one of the best stones to use in healing communication issues.  
The Agate Druzy Stone on this bracelet is a slice of an Agate geode, which is known to bring balance and stability. The Druzy (or sparkly) aspect of this geode is called fairy dust, bringing light and harmony to your energy field.
The blend of stones in this bracelet: 
free the self from old attachments and patterns

opens your ability to 'go with the flow'

brings courage, strength, inner peace, hope and self-love

gives shielding for the aura, and is said to bring angels for guidance and protection.

can enhance your creativity

offer courage when you need it

self-confidence when you are down, and help dispel your fears when they rise up
Note: Every bracelet is unique and will vary from what is pictured.
Size: Approximately 3.5 inches (medium) 
* Stress relief, calm, imagination, higher guidance, joy, positivity, optimism, life purpose, relaxation, stability, vitality, wealth, wisdom, zest for life.