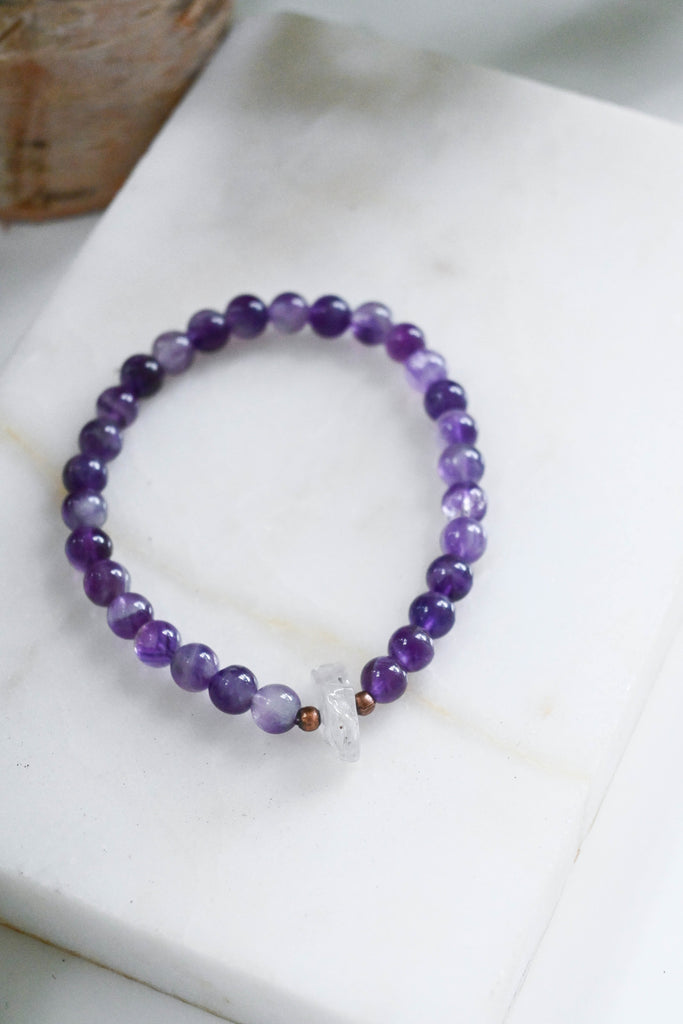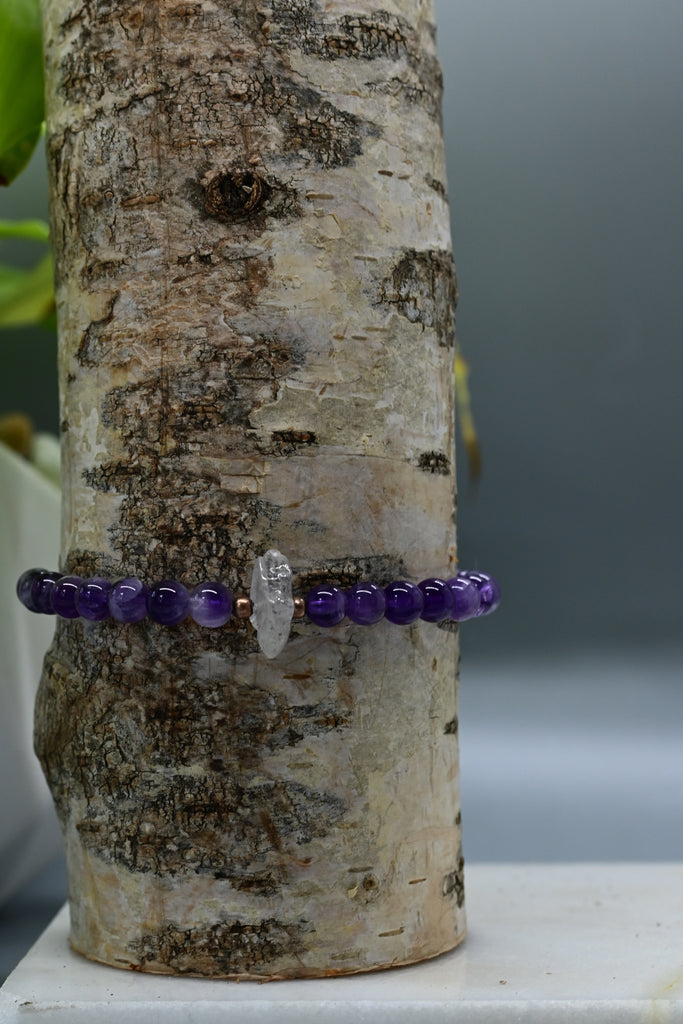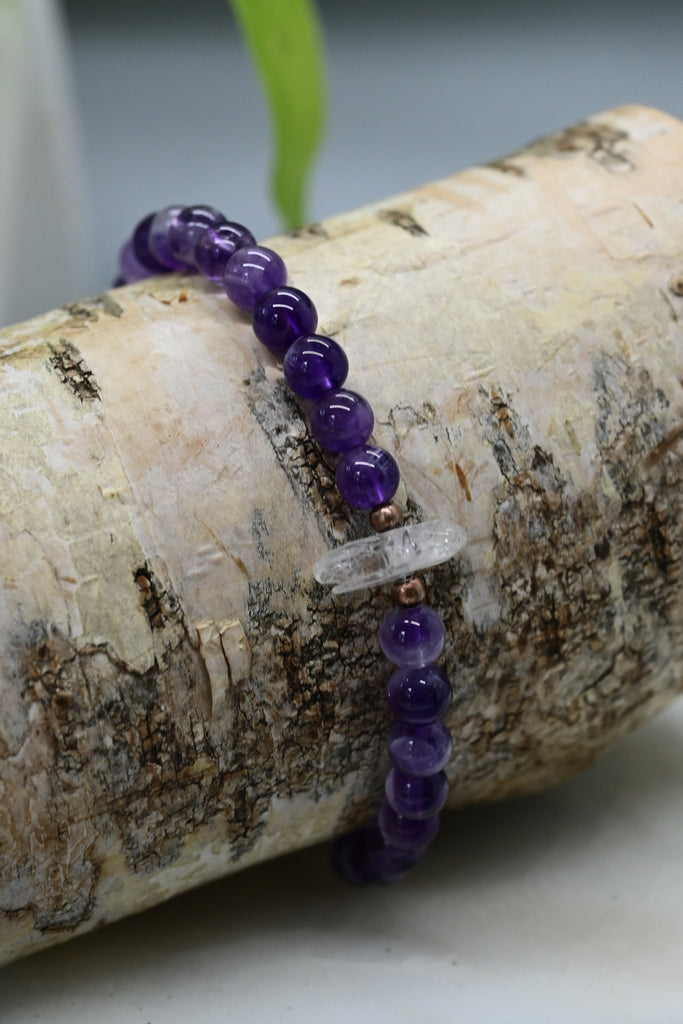 $39.00
$0.00
Amethyst + Kunzite Bracelet
This Amethyst bracelet radiates divine love. Amethyst has a great calming influence, which brings you feelings of emotional balance. The Kunzite Guru stone can calm all the noise and chaos in your life, surrounded by copper beads for a power blast to energize this bracelet!. 
Together the Amethyst and Kunzite help you digest peace and serenity whenever you need it. It also helps you stand strong and take action based on your higher guidance and spiritual understanding. This bracelet has chunky natural polished stones of Amethyst and offers protective vibrations that help you activate an inner space of balance. 
Wearing this bracelet can help you: 
heal and balance out the energy of addiction and compulsive behavior

exude the energy of peace and well-being 

open up to the Divine in meditation

increase your spiritual connection

develop and tap into your intuition

protect you during spiritual and healing work
Size: Approximately 3.5 inches (medium)
* Yoga, healing, purity.