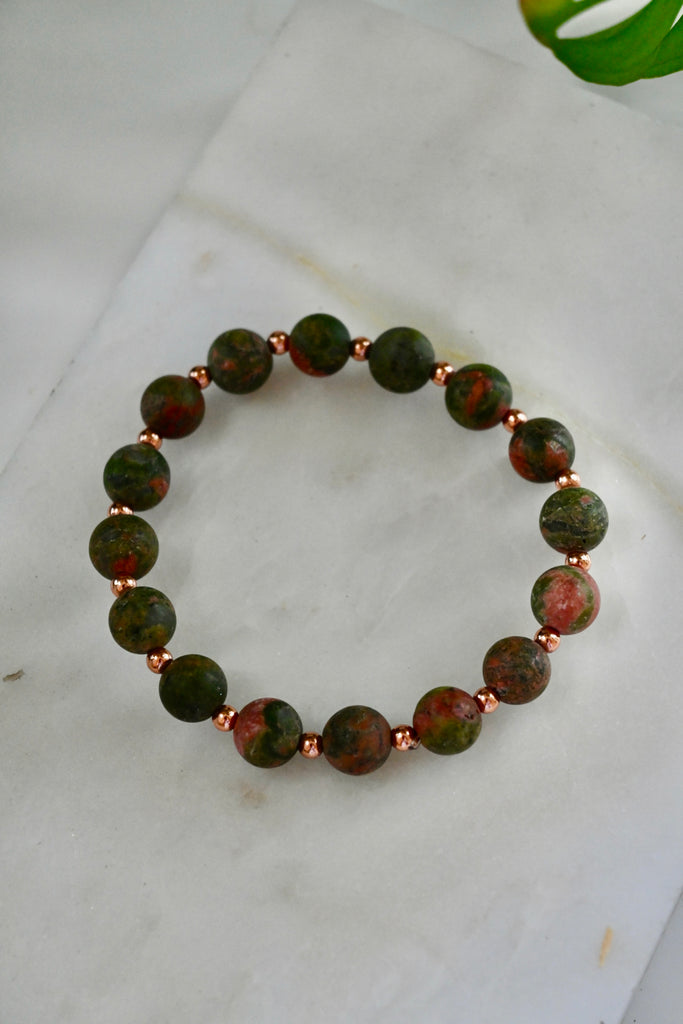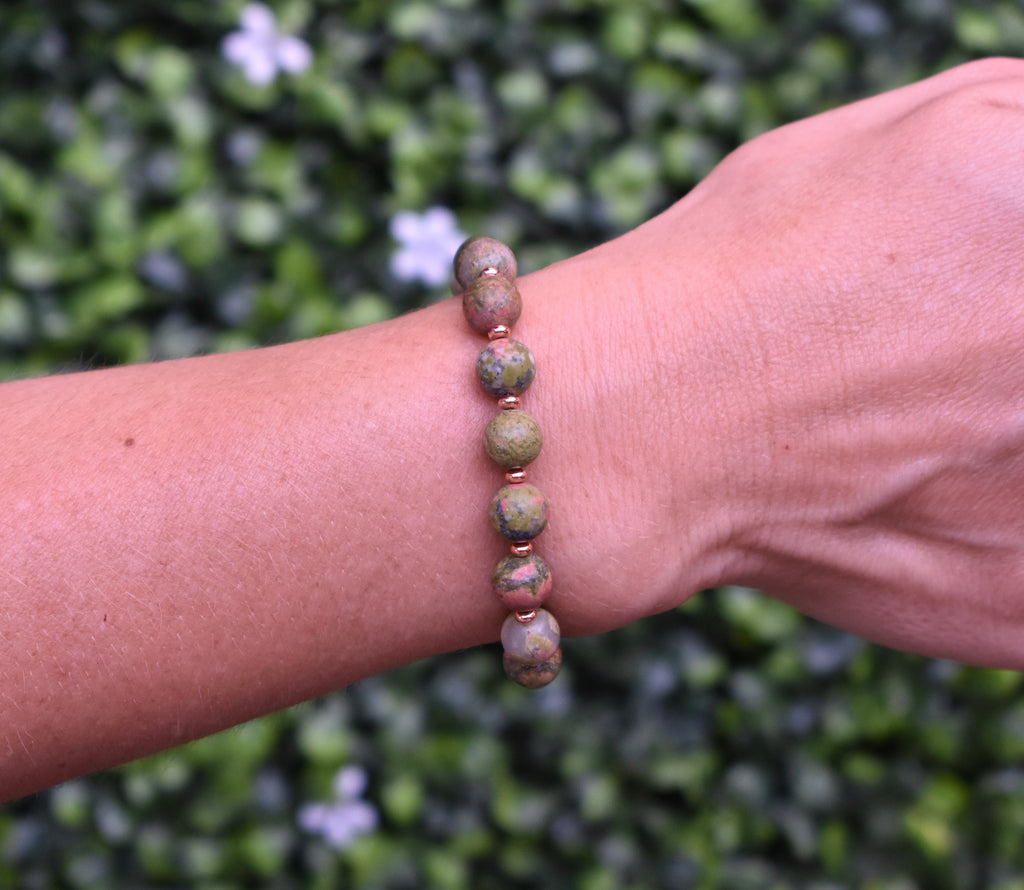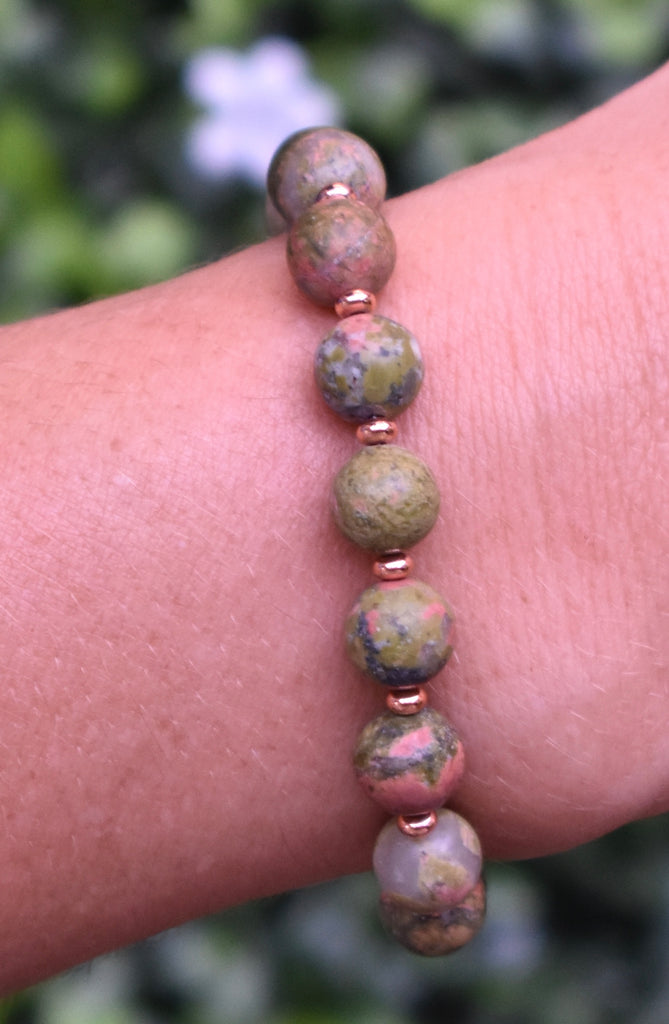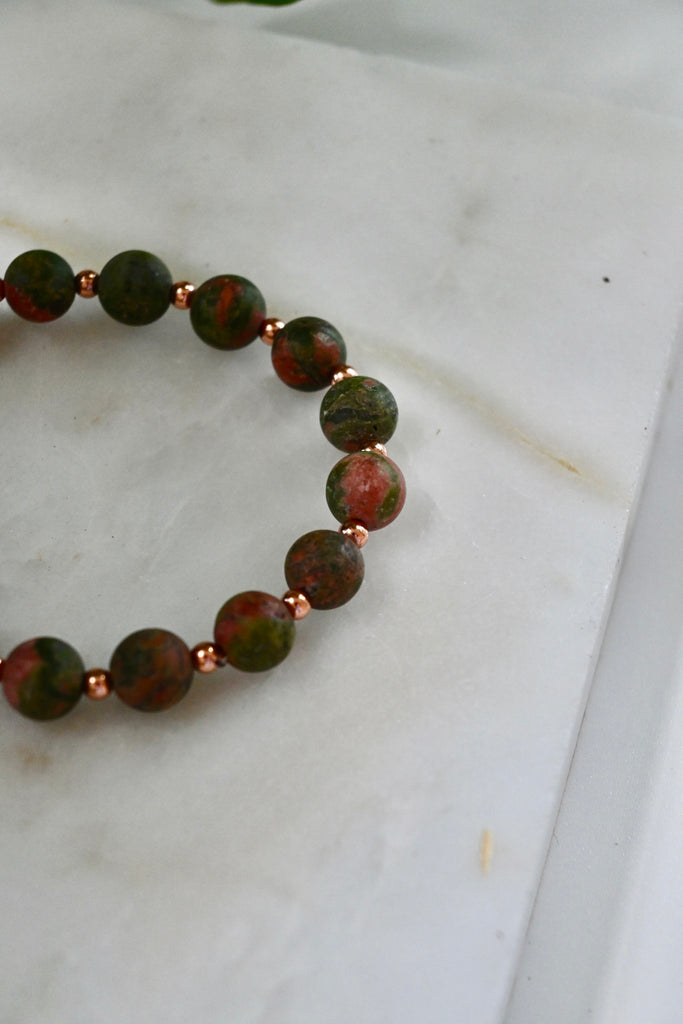 $39.00
$0.00
Unakite + Copper Bracelet
This Unakite / Copper bracelet helps build harmonious relationships. The pink and green energies of Unakite balance the heart, while the Copper brings energy to your intention. This bracelet can help lift the spirit of your relationship, so you can release deep-seated emotions in a slow and gentle way.
This bracelet promotes patience and persistence, and gradually heals bad habits by eliminating the thoughts and patterns that perpetuate them. It can help soften your overactive emotions, and bounce back from sorrow, grief or disappointment. 
If you need a little boost of understanding in your relationship, this is the bracelet for you.  Wear this bracelet to remain stable within yourself, and exude tolerance and gentleness toward all beings.