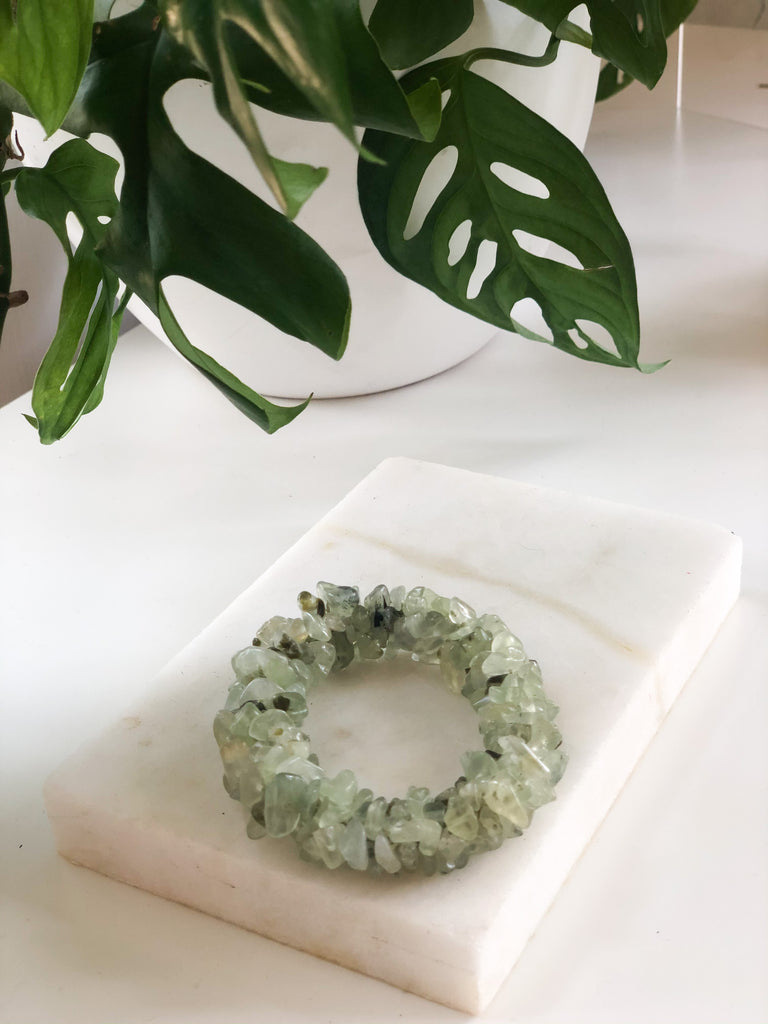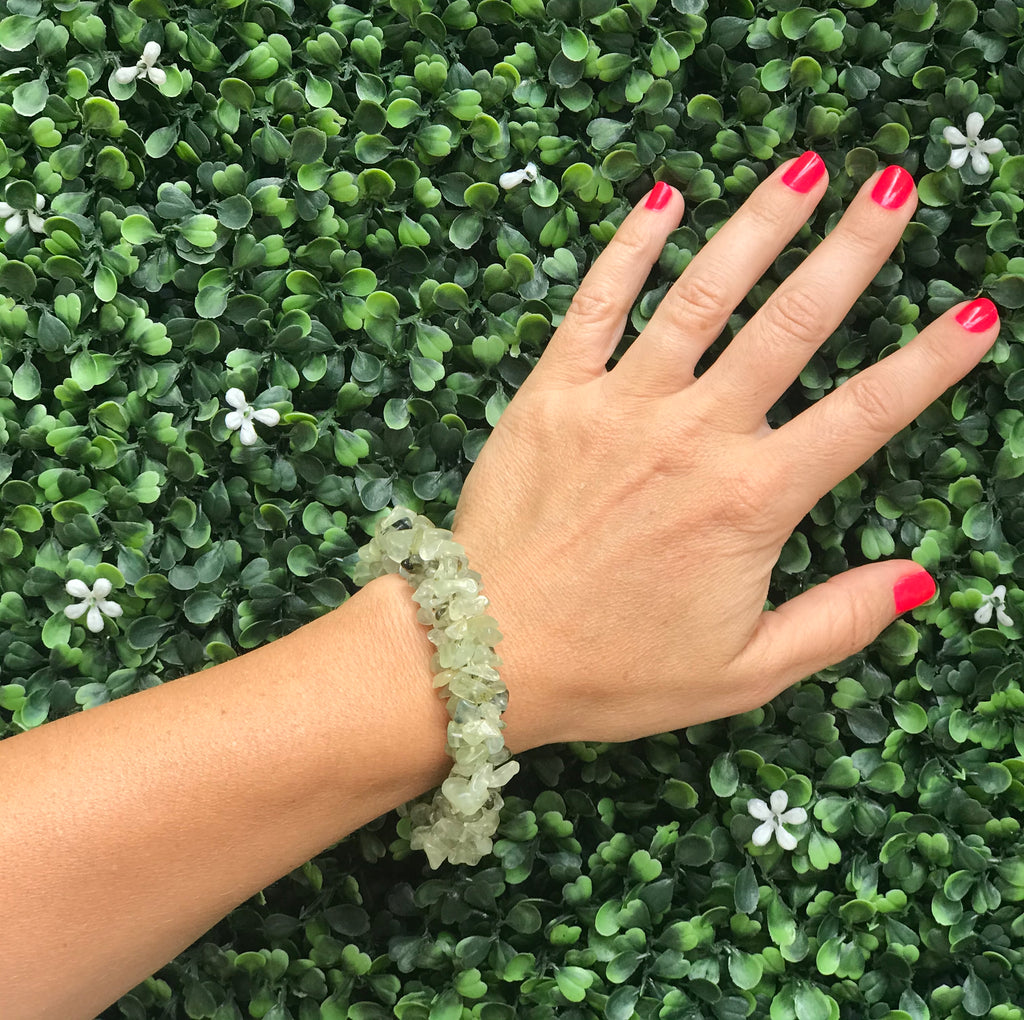 $27.00
$0.00
Prehnite Cuff
Prehnite is the stone of connecting your heart to your will.
This cuff is threaded together in an artistic pattern and rolls on to the wrist. It is a very tight fit, but loosens as you wear it.
Prehnite links your heart to your will so that your actions carry out your hearts highest good. When this connection is made a sense of peace emerges from this alignment.  The heart produces a powerful electromagnetic field that is in contact, through quantum waves, with the entire universe.  Working with the 3rd and 4th chakras, this stone helps us open to communication to higher realms.  
Prehnite helps cool and ground excessive anger and nervous energy. It is a purifier for the energy in the digestive system, kidneys, liver, adrenals, and gallbladder and can clear toxins and waste from the body. It is like emotional soap that helps wash emotional debris from the aura.