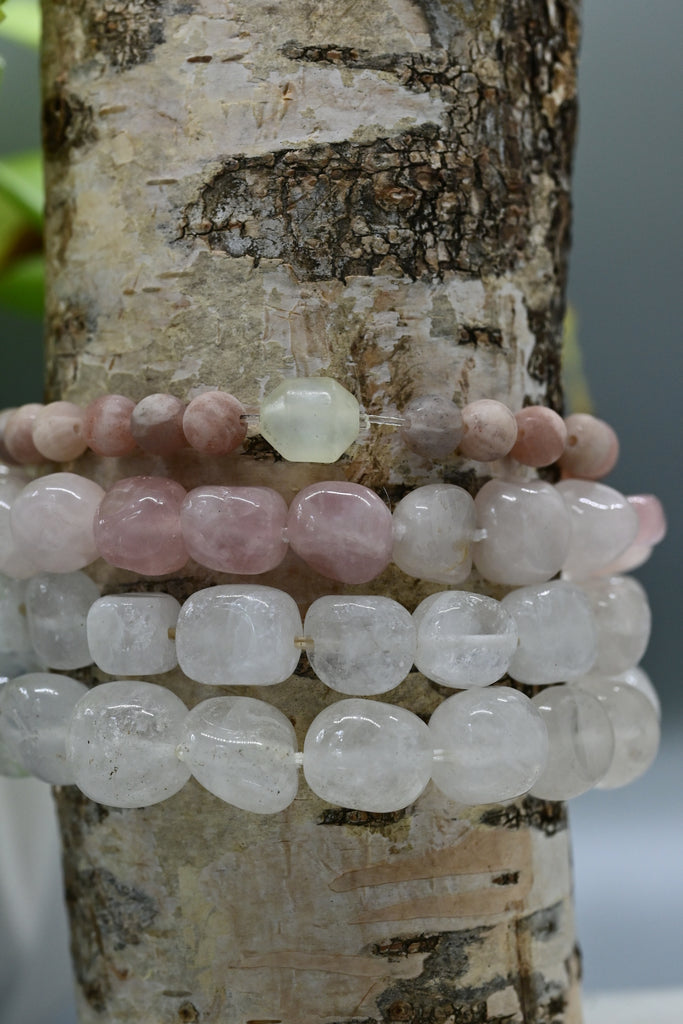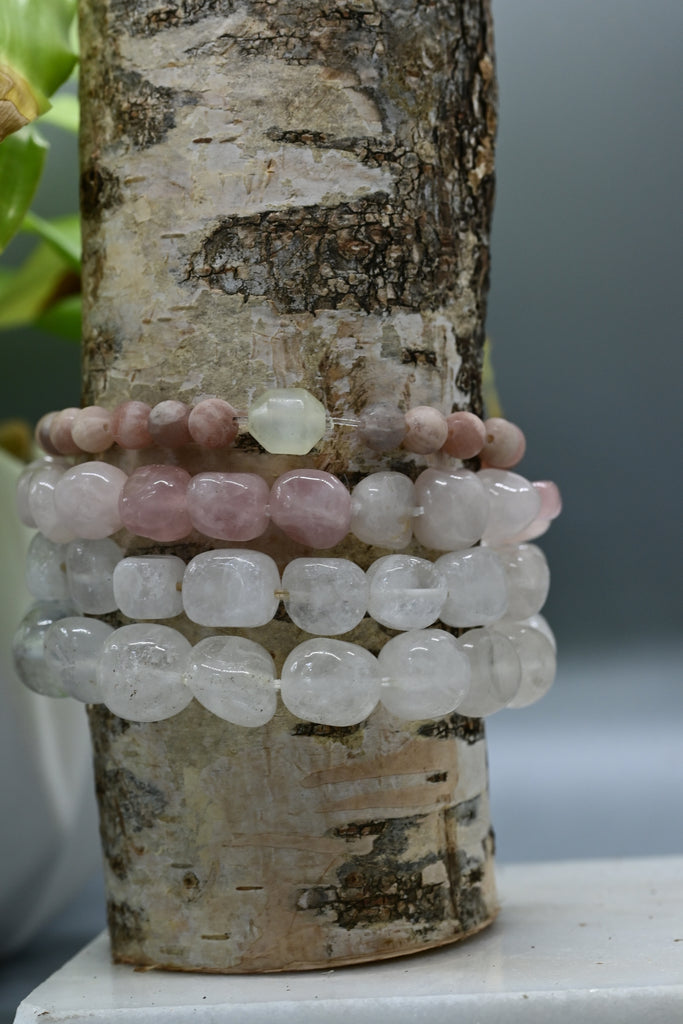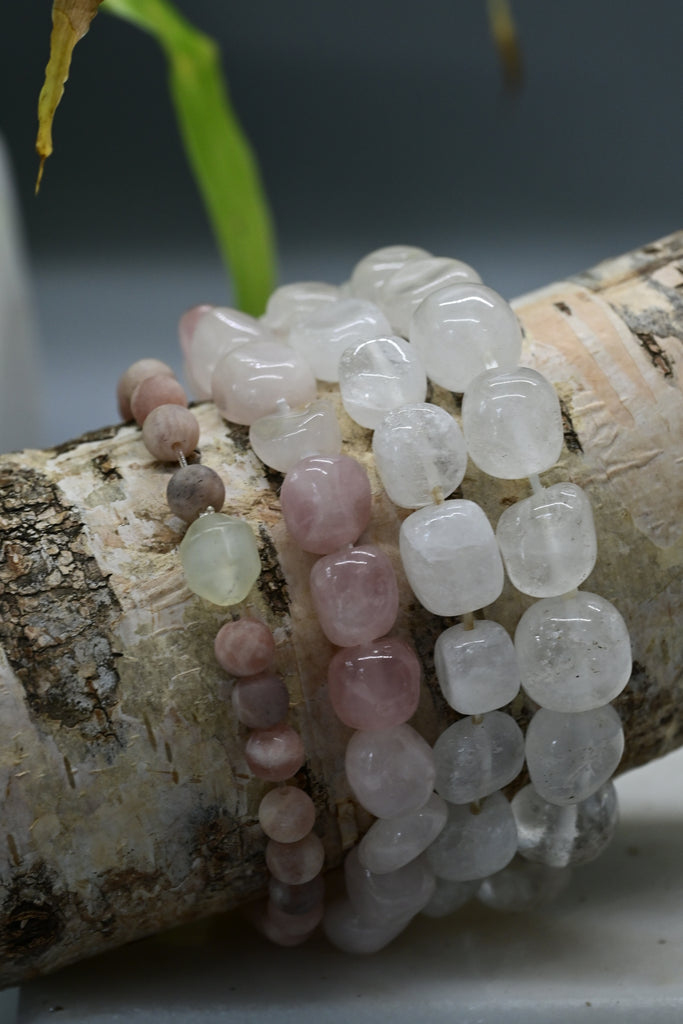 $104.00
$0.00
New Beginnings Stack
New Beginning Stack
Are you looking for a positive fresh start? This stack is a fast energy cleaner and can assist you to open up to new beginnings by calming overreaction to new energy. Wearing these stones together can help you amplify your intentions.
The Bracelets from the bottom up:
Rose Quartz - for unconditional love, infinite peace, and the true essence of love
Clear & White Quartz - for mental clarity, dispelling negativity, and awakening your spirituality
Moonstone & Jade -  for working with divine timing and helping one sort through emotions and gain a higher perspective on their meaning and purpose. 
This stack offers access to new cosmic vibrations!
* Attracting love, a new beginning, cleansing, hope, joy, yoga