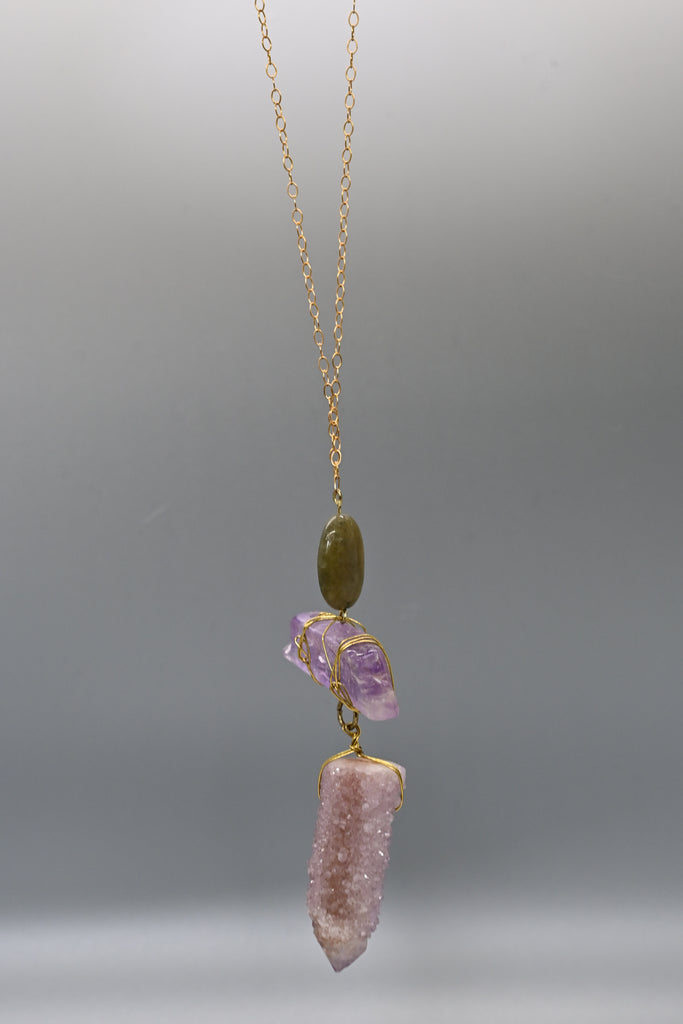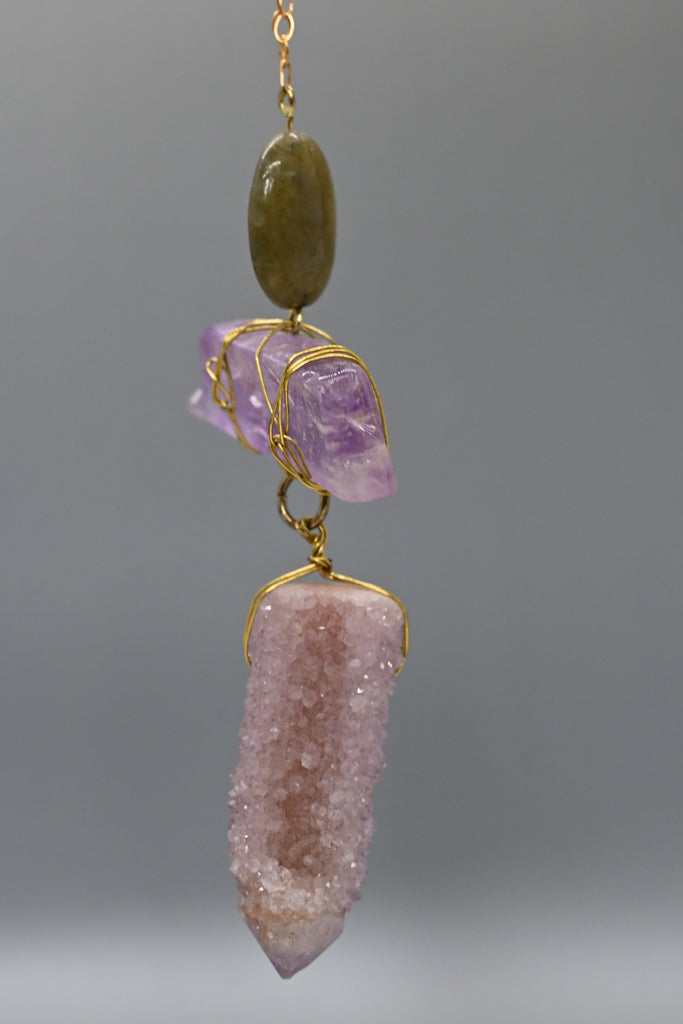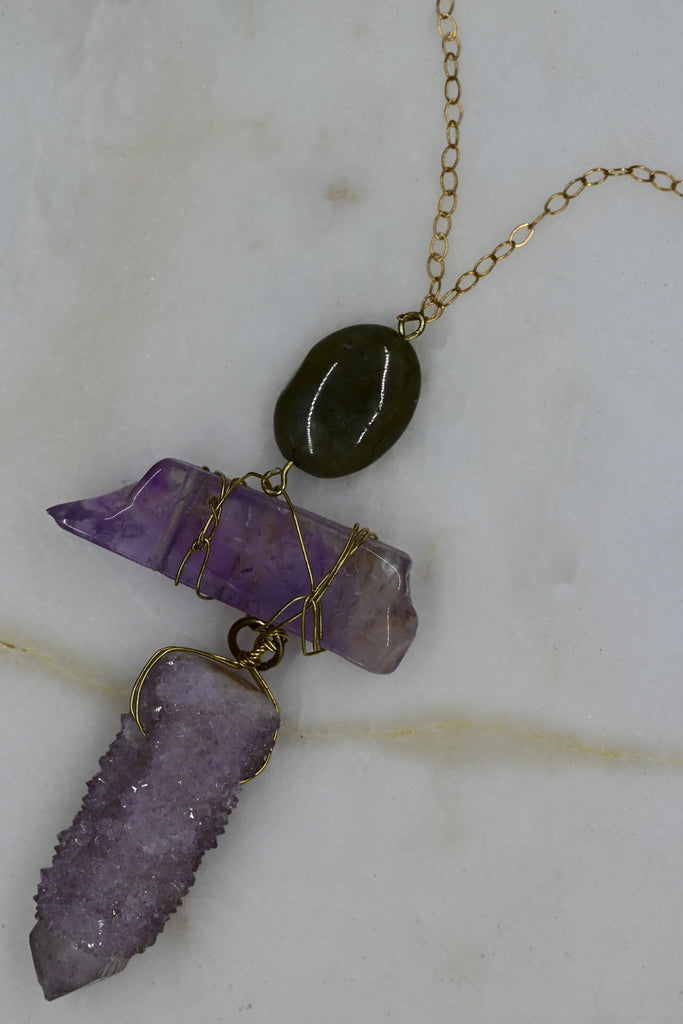 $144.00
$0.00
Amethyst Spirit Quartz Necklace
This 3 layer Pendant is a Labradorite, Amethyst, Spirit Quartz high vibin' necklace that sits at your solar plexus chakra.  It is our highest vibrational necklace and will help you to ascend to new heights!
The sparkly purple, or Amethyst Spirit Quartz, clears your auric field, opening your crown chakra up to receive wisdom & guidance. This rare piece can offer a clearing of feelings, which are weighing you down, by cleansing your aura.
It is excellent for:
finding your true center
protection against others from draining you
energy clearing and balancing of energy leaks
connection with your higher guides
total energetic alignment with the divine
opens you up to psychic hearing and esoteric wisdom
Connecting with this beautiful crystal necklace fosters your connection between your personal will and the universe's purpose for you.
Please note: each stone is natural and unique. Yours may vary slightly from what is pictured.  Please trust that what arrives is the piece that was intended just for you. 
* Cleansing, yoga, clearing, release, healing,