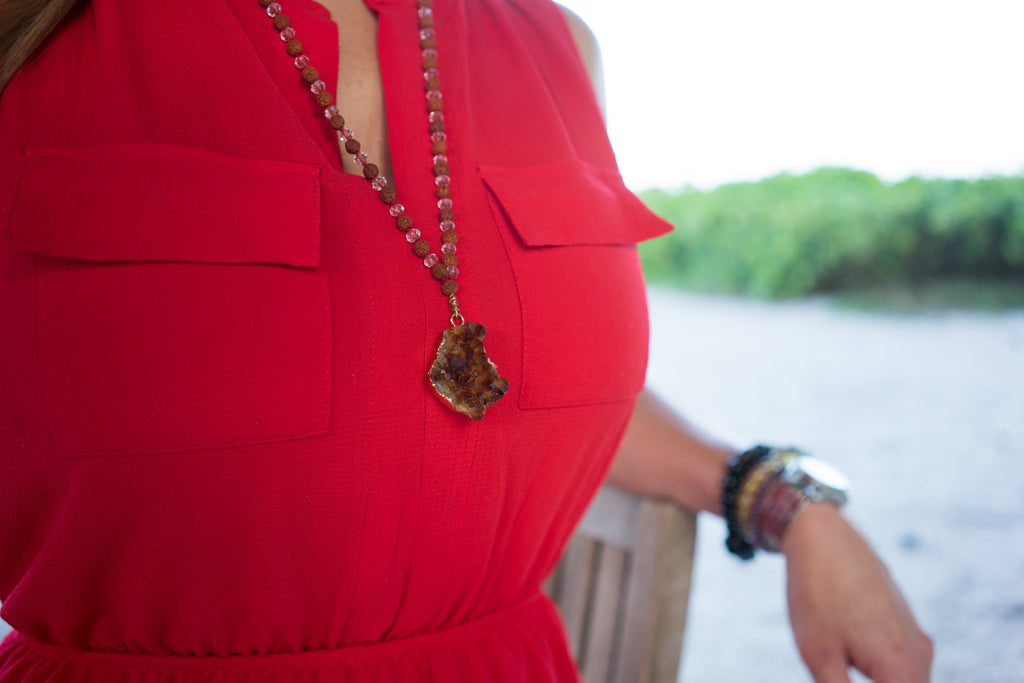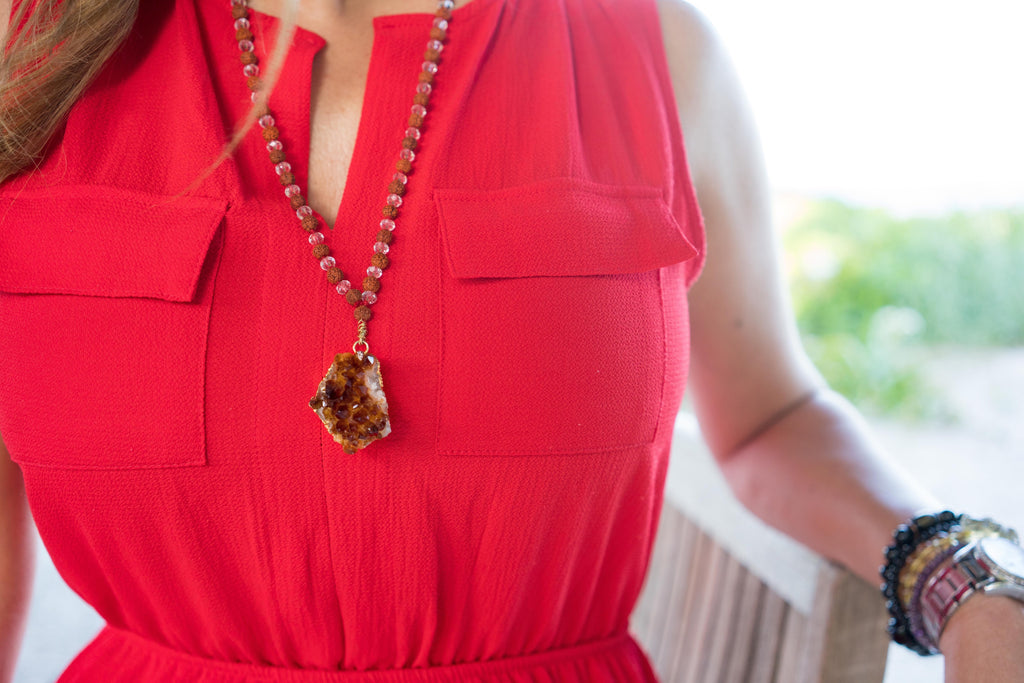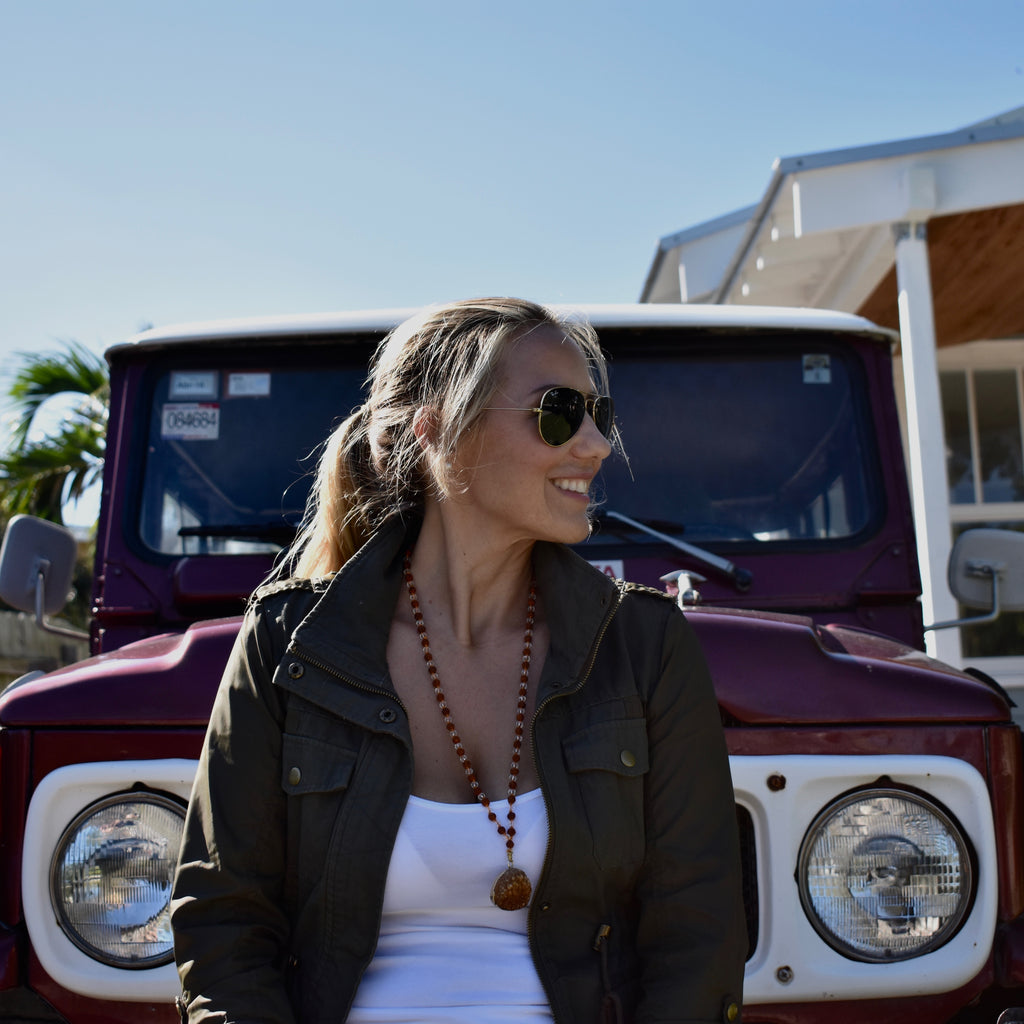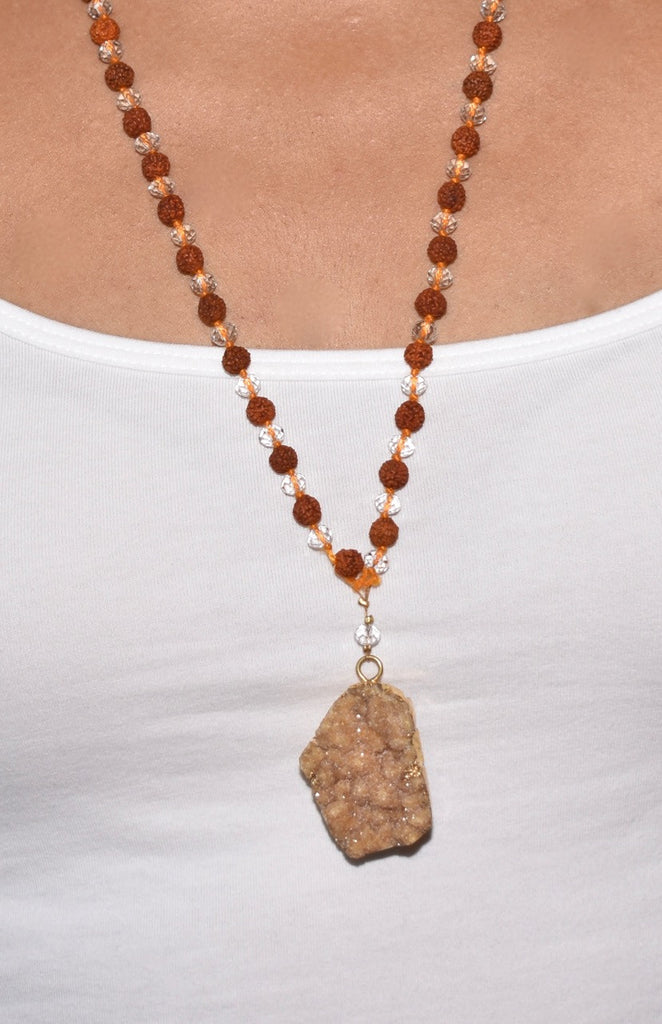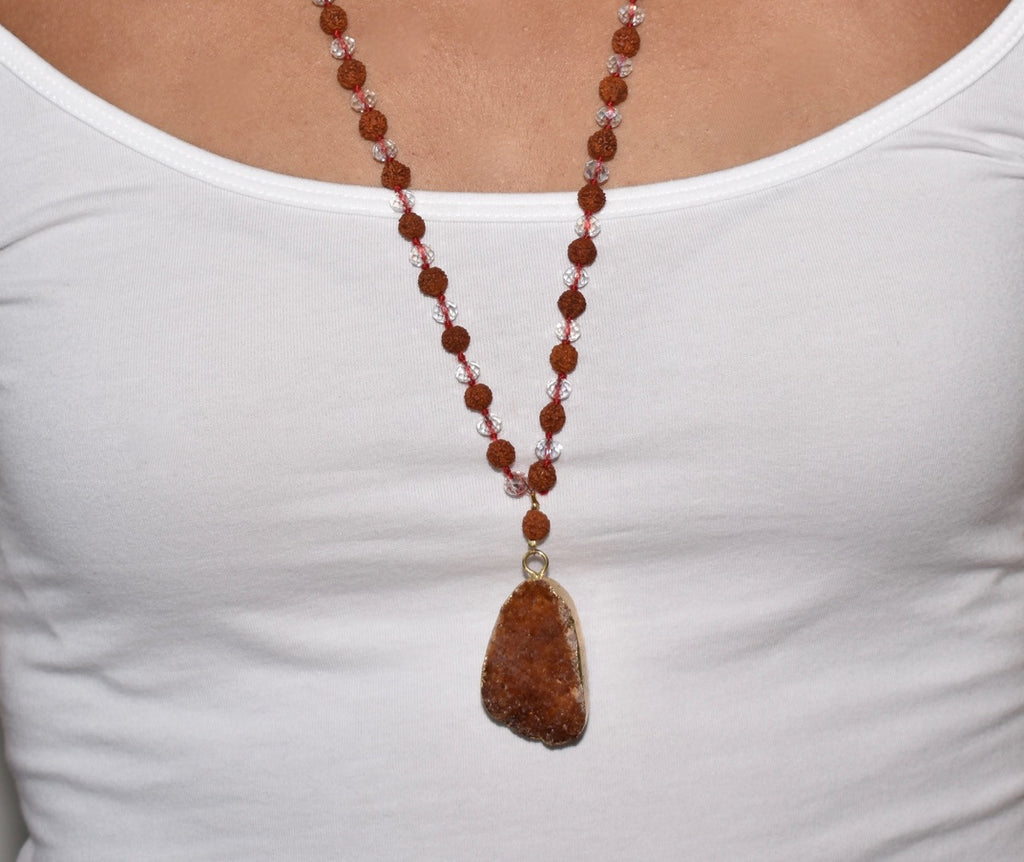 $65.00
$0.00
Citrine Cluster Mala
This Quartz, Rudraksha Seed, and Citrine Cluster Mala sits right on top of the solar plexus chakra, radiating abundance, healing, balance, and harmony straight into your power center.

A mala is a string of 109 beads. The citrine cluster hanging from the bottom is called the Guru bead and represents the student-guru relationship. Citrine is a joyful stone with bright energy, which will light up many aspects of your life. It's a powerful cleanser and absorbs, transmutes, and grounds negative energy.
The brown beads are Rudraksha seeds, which come from an evergreen tree and can be translated as the eye of Lord Shiva. The clear beads in-between are faceted quartz beads, which can be used to facilitate healing on all levels.
Meditating with this Mala can help you perceive the parts of yourself that need to be embraced, healed and accepted into the whole. It is excellent for enhancing your energy by balancing, focusing and transmitting it. While the citrine dispels negativity and invites abundance, the quartz can bring harmony into your life.
This Mala helps to:  
facilitate more balance into your energy field
increase, magnify and clarify your personal power
open your solar plexus (3rd) chakra
raise your self-esteem and focus 
activate your energies of good fortune
bring energies of generosity so that manifested prosperity is shared
Please note: each stone is natural and unique. Yours may vary slightly from what is pictured.  Please trust that what arrives is the piece that was intended just for you.  
* Imagination, optimism, meditation, clarity, eclipse.