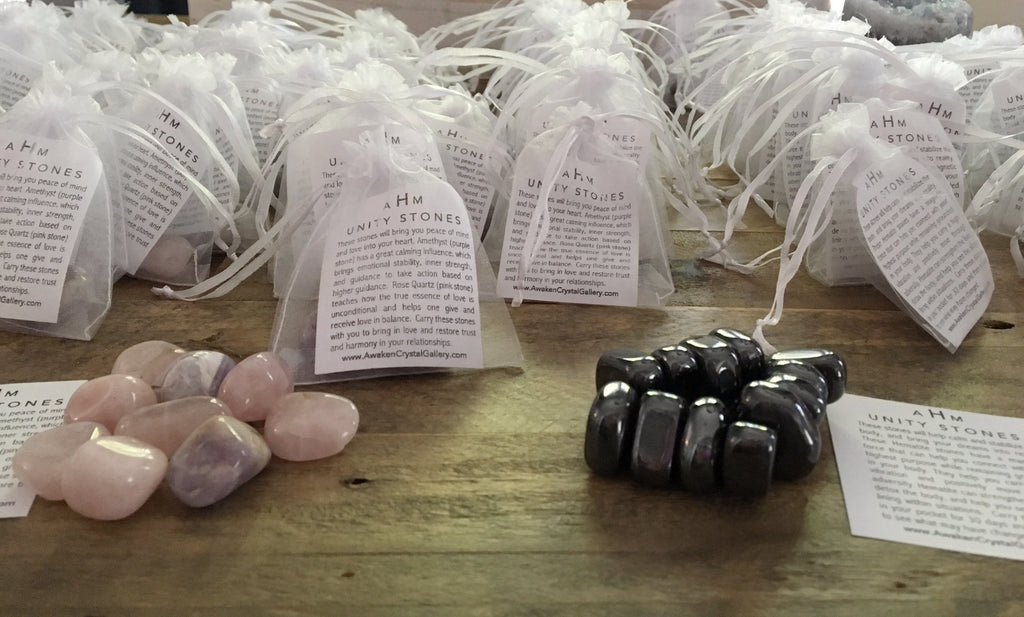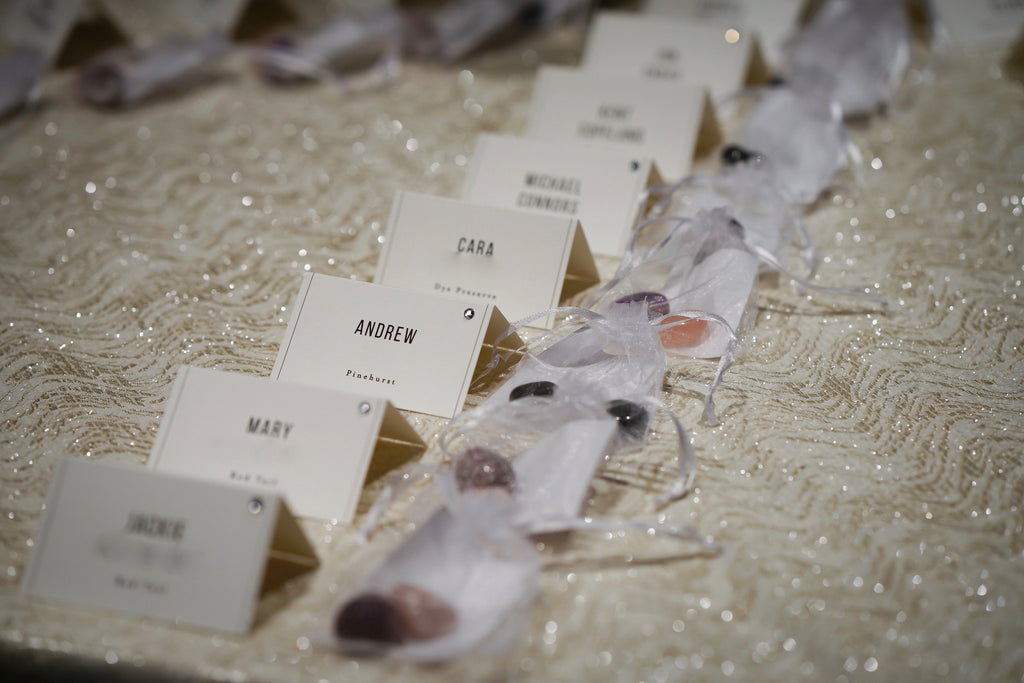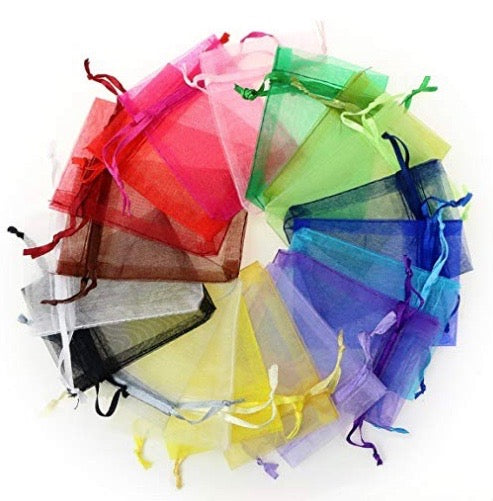 $5.00
$0.00
Crystal Wedding Favors
Positive Vibe Wedding Favors
Do you want to offer your guests a twist on a wedding favor? Try out crystal unity stone bags. 
We clear and charge the stones before we send them to you, and can even bless them with your wedding mantra (if you have one) so these stones will hold that energy for you! 
You can send us your wedding monogram and then we place that at the top of the description with the meaning of the stones underneath on a little sheet of paper that is in each bag. 
[Pictured] Two types of bags for Male & Female guests:
Amethyst & Rose Quartz (for female guests)
These stones will bring you peace of mind and love into your heart. Amethyst (purple stone) has a great calming influence, which brings emotional stability, inner strength, and direction to take action based on higher guidance.  Rose Quartz (pink stone) teaches how the true essence of love is unconditional and helps one give and receive love in balance.  Carry these stones with you to bring in love and restore trust and harmony in your relationships.
Hematite (for male guests) 
These stones will help calm and stabilize the body, and bring your dreams into reality. These Hematite stones have a magnetic force that can help you connect with your highest purpose while remaining grounded in your body. They help you carry a high vibration and positively move through adversity. Hematite can strengthen the liver, detox the body, and help you see the silver lining within situations.  Carry these stones in your pocket for 30 days and then reflect to see what may have changed.
customizable: pick your own stones, bag color, add your custom monogram, etc. 
Contact Sophie for more information: Sophie@AwakenWPB.com