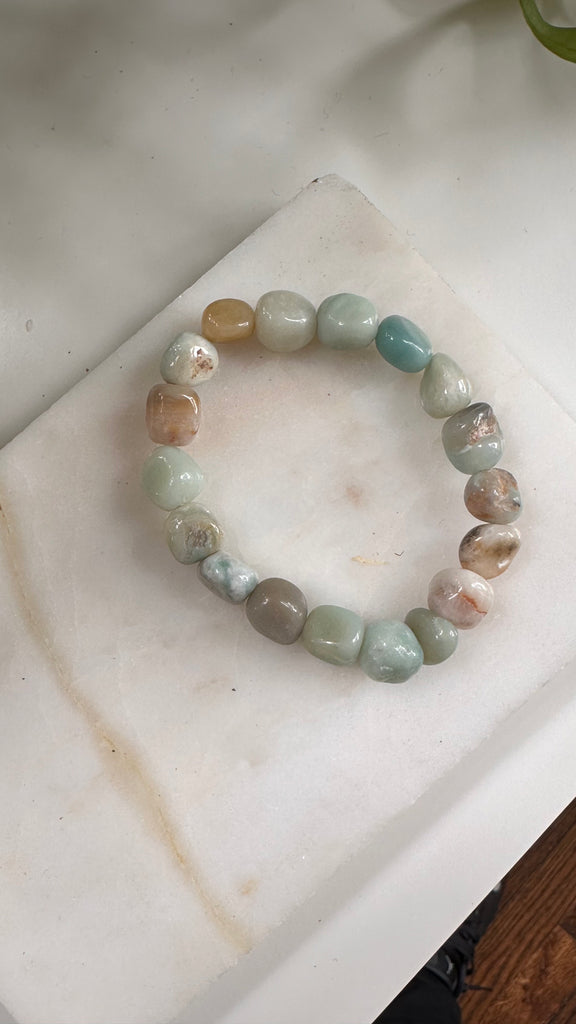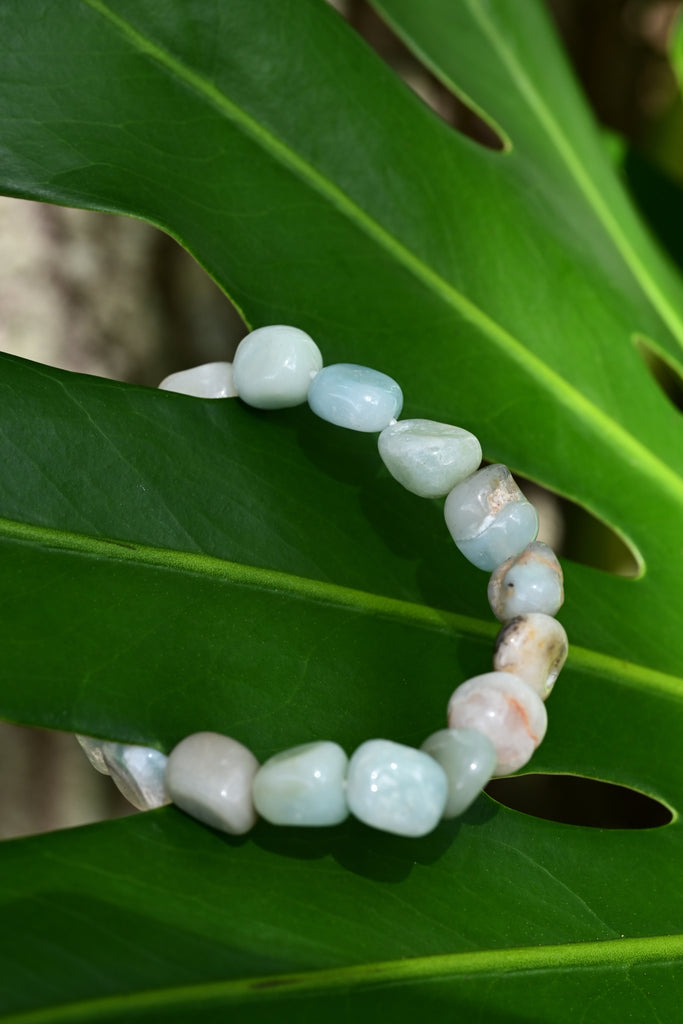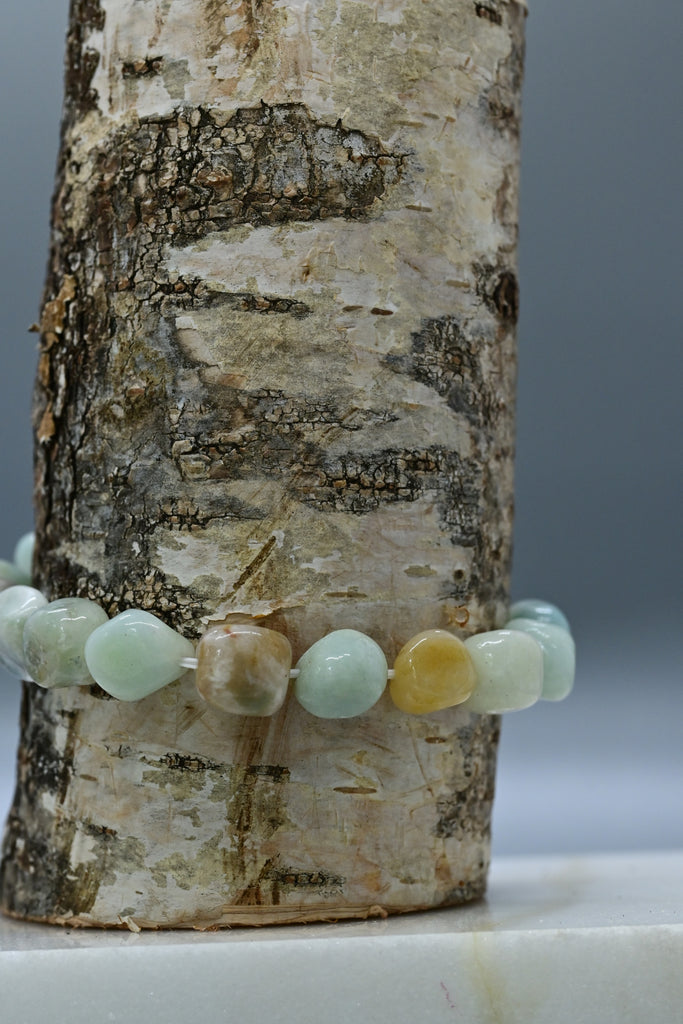 $22.00
$0.00
Amazonite Bracelet
This Amazonite bracelet opens and clears your Throat Chakra and helps you express your thoughts and feelings with courage! This bracelet has chunky natural polished stones of Amazonite, which is said to be the stone of truth, communication, integrity, hope, and trust.  
It can assist you to set appropriate boundaries and empower you to manifest your dreams and desires.
This bracelet can be beneficial for:
speaking your truth
creating peace in your environment
magnifying your intentions and speaking them aloud
enhancing intuition, psychic ability, and creativity
Size: Approximately 4 inches (large) 
* Boundaries, peacemaker, truth-teller.