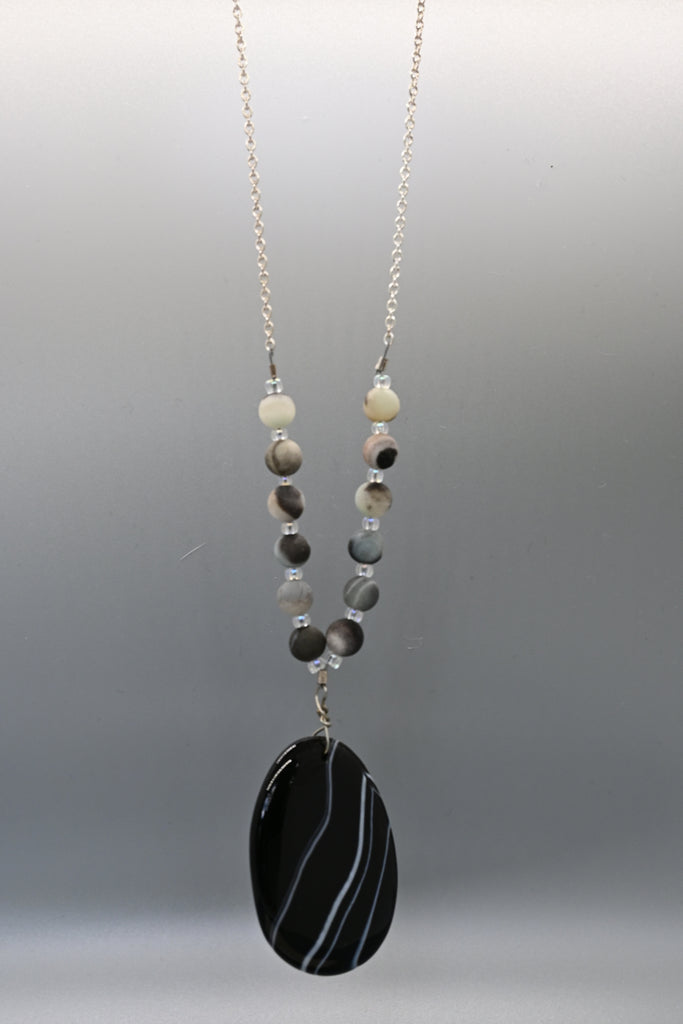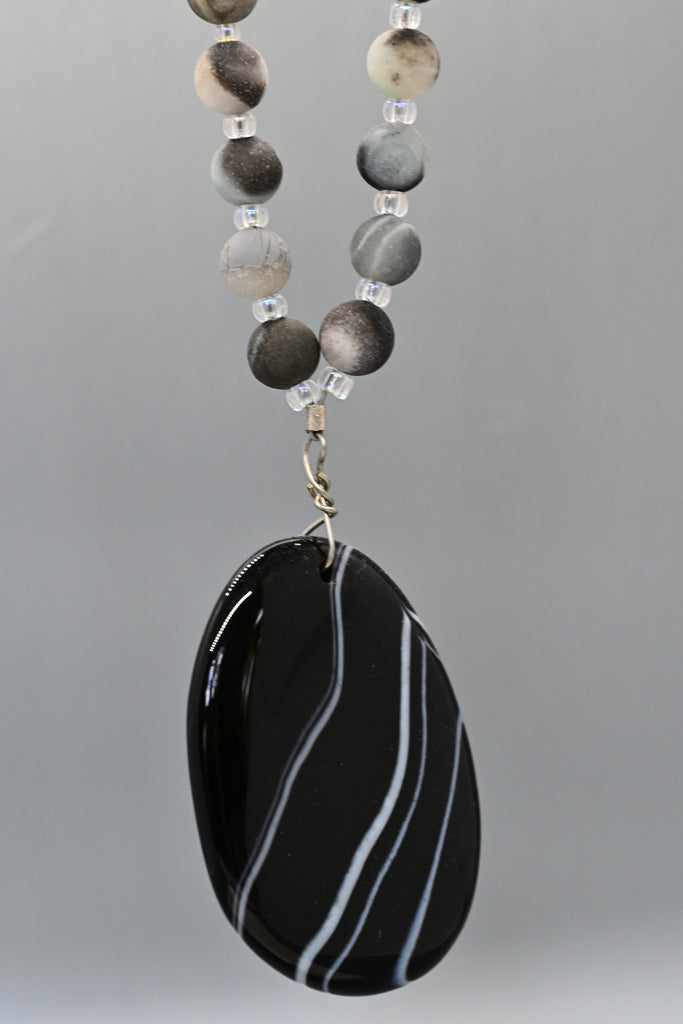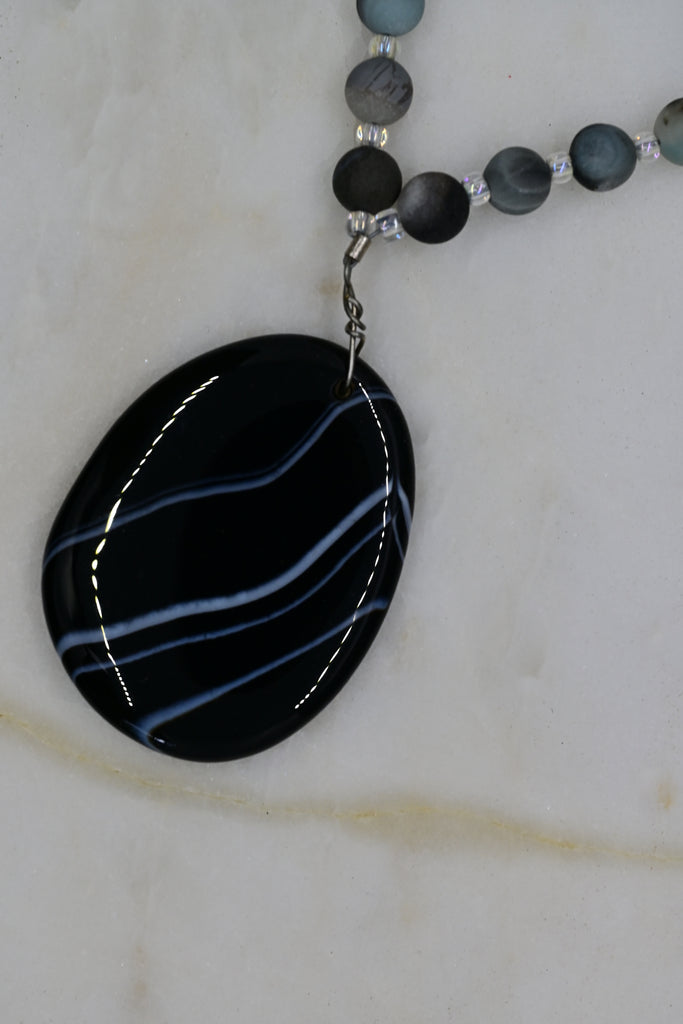 $75.00
$0.00
Botswana Agate Necklace
This Botswana Agate Black necklace sits at the Third Chakra providing balance and stability throughout the entire body. Black Agate helps with intellectual pursuits and overcomes negativity and bitterness of the Heart. The dark Amazonite beads offer truth to reveal itself and open and clear the Throat Chakra.
This piece can help heal your hidden inner anger and unlock the courage to start again. It assists you in healing any kind of emotional trauma and can give strength, enhance creativity, and balance your energy.  The Amazonite gradient beads represent honor, communication, integrity, hope, and trust.  
This necklace helps you to:
open to love, abundance, wealth and longevity

ground to the earth

positively change your perception

embody strength to move forward

 
Please note: each stone is natural and unique. Yours may vary slightly from what is pictured.  Please trust that what arrives is the piece that was intended just for you.  
* Stress relief, boundaries, peacemaker, positivity, optimism, grounding, protection, life purpose, relaxation, stability, vitality, wealth, wisdom, zest for life.